Ken Collins is an artist, photographer, writer.  Enjoy the work showcased here, watch for upcoming shows, and contact Ken with any questions or commissions.  NOTE:  Ken has been away from his art for some time while building his marketing agency - but he WILL return!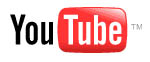 Ken Collins Marketing was founded in 2015 in Farmington, NM after Ken and his former business partner dismantled their co-founded marketing agency, ICT Marketing.

Ken wanted to focus solely on the digital marketing methods that delivered an ROI for his clients.  Ken Collins Marketing was born.

At Ken Collins Marketing, it's simple.  We help small business owners get more customers.